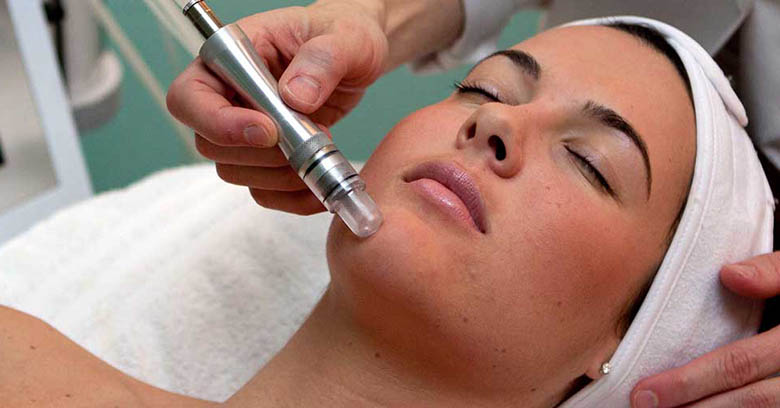 Get dramatic results by removing imperfections from the surface using the microdermabrasion to provide a pathway for the new cells to renew in an even pattern.
The cold laser treatment will stimulate the production of collagen and healthy new cells leaving your skin with a healthy glow and even complexion. The laser is very effective, non-invasive, soothing and can be done over a lunch hour since there is no down time.
Microdermabrasian gives you the look of having plastic surgery without having to experience the knife.
It's an excellent solution for someone whose skin is sensitive to chemical treatments.
People with good skin tone will achieve the best results.
It does require multiple sessions and minimal maintenance treatments.
Microdermabrasian and cold laser treatments are the best choice for someone who wants to soften fine lines, reduce age spots and treat acne or other scars.
Microdermabrasian – 50 min
Includes an oxygenating or hydration mask application afterwards.
Cold Laser Treatment
Acne, rosacea, scars, or anti-aging
Package of 6 Cold Laser Treatments
Save $175 when you buy our best package, of six cold laser treatments for acne, rosacea, scars, sun damage, or just to look younger.
Anti-Aging Hand Treatment – 20 Min
Tidy up some wrinkles and take a few years off your hands.
Paraffin treatment (+10 min) add $10
The cold laser is highly effective on alopecia.
To schedule an appointment in the salon or spa, please call.